Exhibitions 2023/4
20 Dec 2023 – 27 Jan 2024, Winter Group Show, AKA Contemporary Gallery, 54a Cherry Hinton Road, Cambridge, CB1 7AA (Private View 20 Dec 6-9pm ALL WELCOME)
30 Nov – 23 Dec 2023, Small, but Perfect, Babylon Gallery, Waterside, Ely, Cambs, CB7 4AU (Private View 29 November 6-8pm ALL WELCOME)
25 Aug – 1 Oct 2023, Souls & Crows Judy Logan, Solo Exhibition, Tenby Museum & Art Gallery, Castle Hill, Tenby, Pembrokeshire, SA70 7BP
6 June – 10 June 2023, Society of Women Artists Annual Open Exhibition 2023, Mall Galleries, The Mall, London, SW1Y 5BD
27 May – 2 July 2023, Crickhowell Open, Oriel CRiC Gallery, The CRiC Centre, Beaufort Street, Crickhowell, Powys, NP8 1BN
Exhibitions 2022
16 – 18 September, Through A Glass Darkly…then Face to Face, Stray Art Group Show, Cambridge ARTSPACE Gallery, Cambridge, CB4 3EF
4 June – 17 July Rochester Contemporary Art Centre (RoCo), Rochester, NY, USA
12 February – 24 April, Newmarket Open, National Horse Racing Museum, Palace Street, Newmarket, Suffolk CB8 8EP
Exhibitions 2020 – 21
19 September 2020 – 22 February 2021, Extraordinary Postcards for Extraordinary Times, Newlyn Art Gallery, Newlyn, Cornwall
Exhibitions 2019
24 – 29 September, Society of Women Artists, Mall Galleries, The Mall, London, SW1
13-28 September, Undercroft Gallery, Norwich, STRAYartists Away@Norwich
5 – 31 August, …and the living is easy, A&D Gallery, 51 Chiltern St, Marylebone, London, W1
May – June, Eclectically British, A&D Gallery, 51 Chiltern St, Marylebone, London, W1
May – June – Souls & Crows, The Locker Gallery, Kings Street, Cambridge, Solo Show8 – 12 February, John Hughes Arts Festival, Jesus College, Cambridge, Invited artist
6 February – 31 March, The Old Fire Engine House Gallery, Ely, Cambs, Launch 6 February 6pm-8pm, STRAY group show
Exhibitions 2018
November – Solo Show, The Geldart, Cambridge
September – STRAY@ARTSPACE, Cambridge
4 August – 23 August, Babylon Gallery, Ely, Cambs, Babylon ARTS Selected Summer Open 2018, Launch Friday 3 August 6-8pm  July-August, Group Life-Drawing Exhibition, Kings College, Cambridge
May – The Art of Relation, Exhibition & Dialogue featuring Barry Phipps & Timothy Mathews, Artspace, Cambridge
May – Wish You Were Here? A.I.R. Gallery, Brooklyn New York, USA

Exhibitions 2017
Winter Salon Exhibition, Rye Creative Centre, Rye, East Sussex – 24 November – 9 December 2017
The Art Shop Winter Show 2017, The Art Shop & Chapel, Abergavenny, Wales – 7 November – 20 January 2018
New Works, The Geldart, Cambridge – November
Stables Gallery, Fulbourn Manor, Cambridgeshire – September & October
The Geldart, Cambridge – July
Wish You Were Here, A.I.R Gallery, Brooklyn, New York, USA
Art Auction Fundraiser, St Nicholas Hospice, Bury St Edmunds, SuffolkChristmas Isn't Far Away…The Art Shop & Chapel, Abergavenny, Wales
Exhibitions 2015-16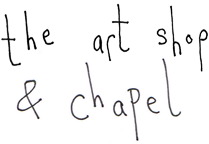 7th Nov 2015 – 30 Jan 2016

A Winter Wilderness
Winter Show 2015, The Art Shop & Chapel, Abergavenny, Wales

11th August 2016
Outer Limits – Art of Float, 1 Hawthorne Way, Cambridge CB4 1AT
May 2016



(to coincide with Norwich Festival exact dates tbc)
'Below The Surface' (Group Show), Undercroft Gallery.
The Undercroft is a relatively new artspace in the centre of Norwich.
It is the space beneath the Memorial Gardens in front of City Hall, St Peter's Street.
The entrance to the Undercroft is at the back of the Norwich market, at the Guildhall (north) end of the gardens.
1 – 31 October 2015


'Below the Surface' Stray Group Show, The Plough Shepreth
12 High Street, Shepreth,Herts, SG8 6PP
View the galleries website here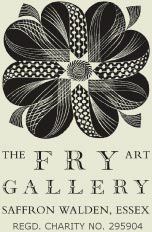 7-8 November 2015
Selected works to be exhibited at
The Fry Art Gallery,
Castle Street, Saffron Walden, Essex, CB10 1BD
Solo Exhibitions
2015
Peggy Jay Gallery, Burgh House, Hampstead, London
Arts Picturehouse, Cambridge
2014
Cambridge Artspace Gallery, Cambridge
2013
Cambridge Open Studios, Studio 17, Artspace
2012 Cambridge Open Studios, Studio 17, Artspace
2011
i2Gallery, Saffron Walden, Essex, The Crow Series
Cambridge Open Studios, Studio 17, Artspace
Artworks Winter Open Studio, Studio 17, Artspace
2009
A & D Gallery, London, The Crow Series
Cambridge Open Studios, Studio 17 Artspace
2004
Newmarket Library, Suffolk
Cambridge Open Studios
Group Exhibitions
2015
Brighton Arts Festival, Brighton
STRAY at The Plough, Shepreth, Cambridge
2014
Keats House Library, London
Hampstead School of Art Gallery, London
Poetry & Art, Cambridge Artspace Gallery, Cambridge
2013
STRAY at ArtCell, Cambridge
STRAY at Changing Spaces, Cambridge
Mini Print Show, St Barnabus Press Gallery, Cambridge
Oriel Gallery, Crickhowell, Wales
2012
STRAY at Gallery@Redchurch Street, London
Holt Festival Arts Prize Exhibition, Nicholson Gallery, Holt, Norfolk
Norwich Castle Open Artshow 2012, Norwich Castle Art Gallery, Norwich, Norfolk
160th Autumn Exhibition, Royal West of England Academy, Bristol
2011
Summer Exhibition, i2Gallery, Saffron Walden, Essex
MailArt, A & D Gallery, London,
Christmas Market, A & D Gallery, London,
Christmas Exhibition, i2Gallery, Saffron Walden, Essex,
2010
Ruskin Gallery, Cambridge
Royal Academy of Arts, London
Art Shop & Gallery, Abergavenny, Wales
Michaelhouse Centre & Café, Cambridge
2009
Corner of Cornwall, Artspace Gallery, Cambridge
Crossings, New Brewery Arts, Cirencester, Gloucester
Royal Academy of Arts, London
Fry Art Gallery, Saffron Walden, Essex
Art Shop Gallery, Abergavenny, Wales
2008
Strawberry Fair, Cambridge
Williams Art Gallery, Cambridge
Old Truman Brewery, London
Artworks Ltd, Cambridge
Ruskin Gallery, Cambridge
2007
Cambridge Artworks Ltd, Cambridge
2006
Ruskin Gallery, Cambridge
Gallery@12A, Fulbourn, Cambridge
Fitzwilliam College, Cambridge
Square, Chapel Gallery, Bedford
Gallery@12A, Fulbourn, Cambridge
Palace House, Newmarket
Fitzwilliam College, Cambridge
2003
Sloop Inn Gallery, St Ives, Cornwall
Pictures for the People 2003, Tolhouse Museums' Gallery, Great

Awards
2012
Shortlisted for Holt Arts Prize 2012 (bought by A-List celebrity)
Oppenheim John-Downs Memorial Trust Award – printmaking costs
2006
Oppenheim John-Downs Memorial Trust Award – MA course fees
2004
Oppenheim John-Downs Memorial Trust Award – solo exhibition costs
Education
1993-6
King's College London, English Language & Literature, BA Hons First Class
2005-8
Anglia Ruskin University, Cambridge School of Art, MA Fine Art Printmaking

Additional Information
2017 Interviewed for Cambridge TV Behind the Brush – Emerging Artists
2014-2018
Work selected for music CD covers
2009-2014
Annual solo painting travel undertaken on art research to: France, Cornwall, Wales
2009
Featured Artist, Style Magazine, November issue
2006-12
Life Drawing at the Royal Academy of Arts, London
2005
Participated in BBC1 Art Series Holbein in Leicester Square
2004
Article published in February issue of Artist and Illustrator on my experience working at the St Ives School of Painting